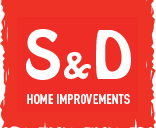 Driveways - Glasgow
S&D provide a driveway service across Glasgow,
The driveway to your property is and important feature. It provides a secure environment for your vehicle and a functional space to welcome people to your home.
S&D use driveway material of the highest quality and specialist staff to create a design to best reflect the style of your property - the customer approves all products and plans before installation.
Phone for a FREE Quotation: 0141 638 3335